Our Team
Dr. Christine Park, General Dentist
Dr. Park graduated from the University of British Columbia with a Bachelor of Science in Mathematics. She then moved to New York City and received her Doctor of Dental Surgery from Columbia University. She continued to pursue additional education at University of Washington Medical Center and completed the General Residency Program. During her residency, she received training in oral surgery, trauma, conscious and moderate sedation, and treatment of medically compromised patients. Dr. Park joined Family First Dental in 2016 and enjoys working with the incredible team of caring and skilled staff. Learn more...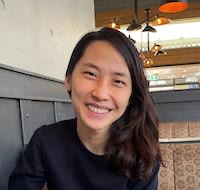 Dr. Hsuan (Shelly) Pang
Dr. Pang is a licensed dentist with a Doctor of Dental Surgery degree from the University of Western Ontario. She has extensive experience practicing in both Toronto and Singapore before she moved back to Vancouver with her family. Passionate about continuing education, she participates in various study clubs and she is a certified Invisalign provider. Learn more...